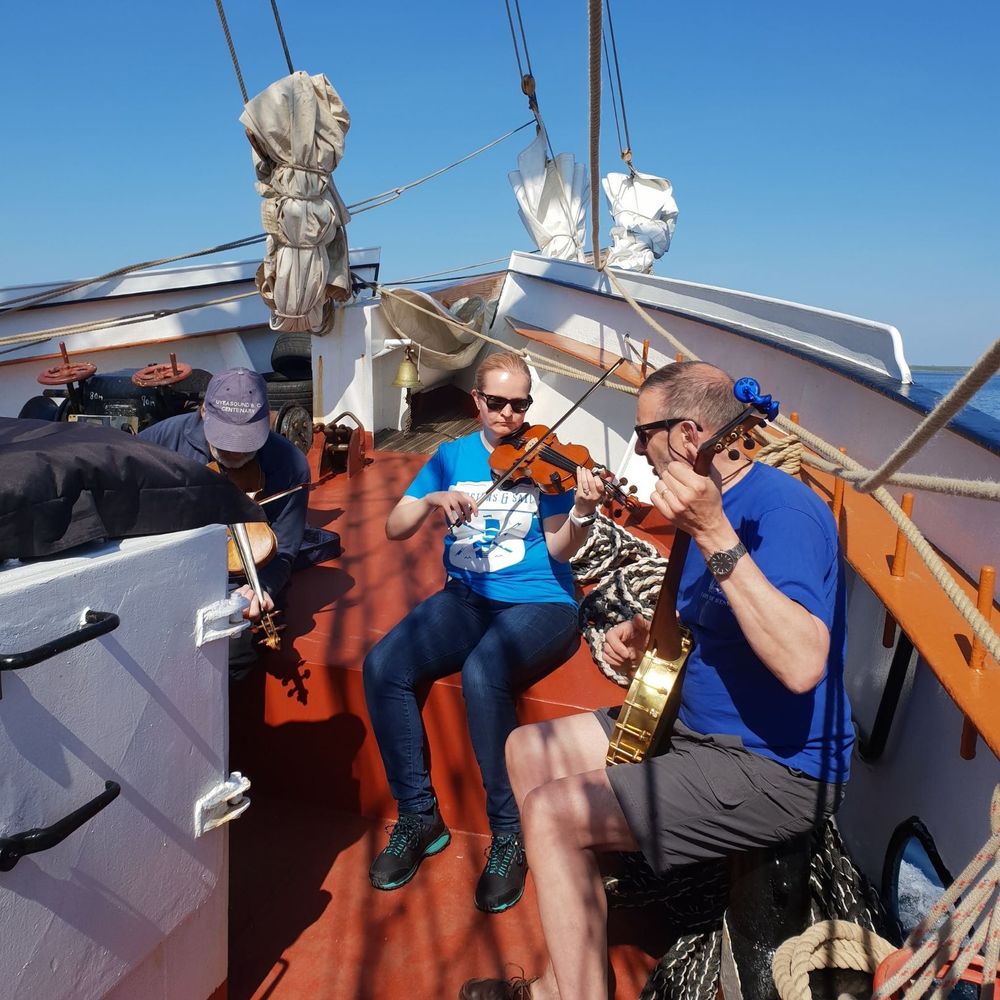 Sessions and Sail 2022 - Orkney
May 22nd - May 28th
Price: £1065 per person, including all food, accommodation, sessions and workshops.
Join us aboard the Lady of Avenel for this unique voyage.
This two-masted, Brigantine-rigged tall ship will be your home for the week as we step aboard in the town of Stromness and sail through the islands of Orkney.
The ship will be your base for a voyage of exploration and music with sessions, workshops, sailing and more.

Sail the evocative and historic natural harbour of Scapa Flow; visit the charming village of Pierowall on Westray; watch seals on the rocks at Stronsay.
Gaze up at the cliffs of the West Mainland clad with razorbills and guillemots, sail through Calf Sound - where the Orcadian pirate Gow met his downfall in 1725; past islands mentioned in the Orkneying Saga.

You will learn tunes from the rich Orkney tradition  in the bright saloon aboard Lady of Avenel; later, we will walk ashore to a local pub or village hall to play sessions with local musicians and meet the communities.

Throughout the trip we will enjoy locally sourced food, beautifully prepared by our on-board chef.
Some of our likely destinations are outlined below!
We look forward to having you join us in Orkney!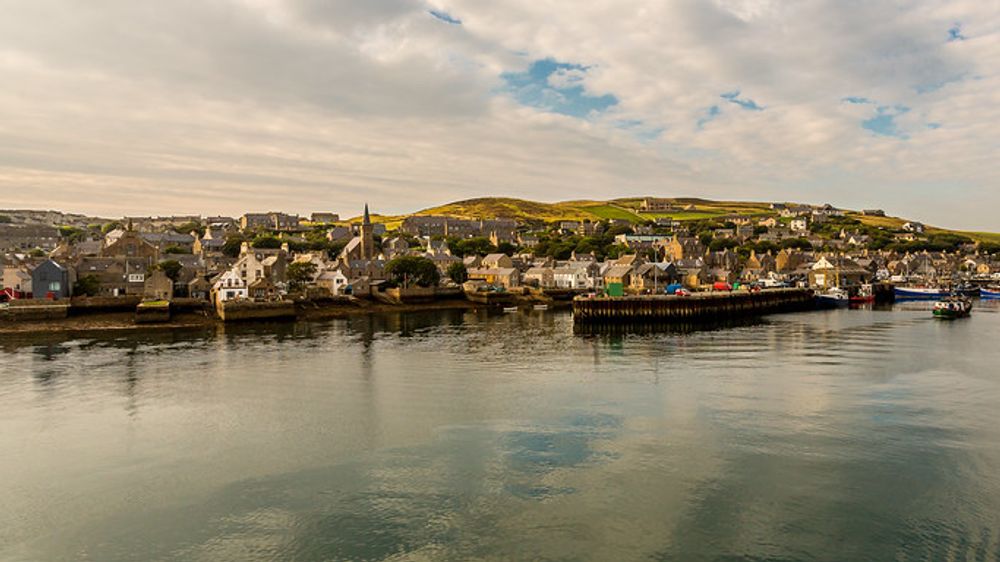 Stromness
Orkney's second town has been a haven since Viking times, and had strong links with Canada and the Hudson Bay Company in the 18th and 19th Centuries. Stromness has a strong arts connection also – writer George Mackay Brown lived here for most of his life; and the town is now home to the 20th Century art gallery the Pier Arts Centre, and hosts the Orkney Folk Festival.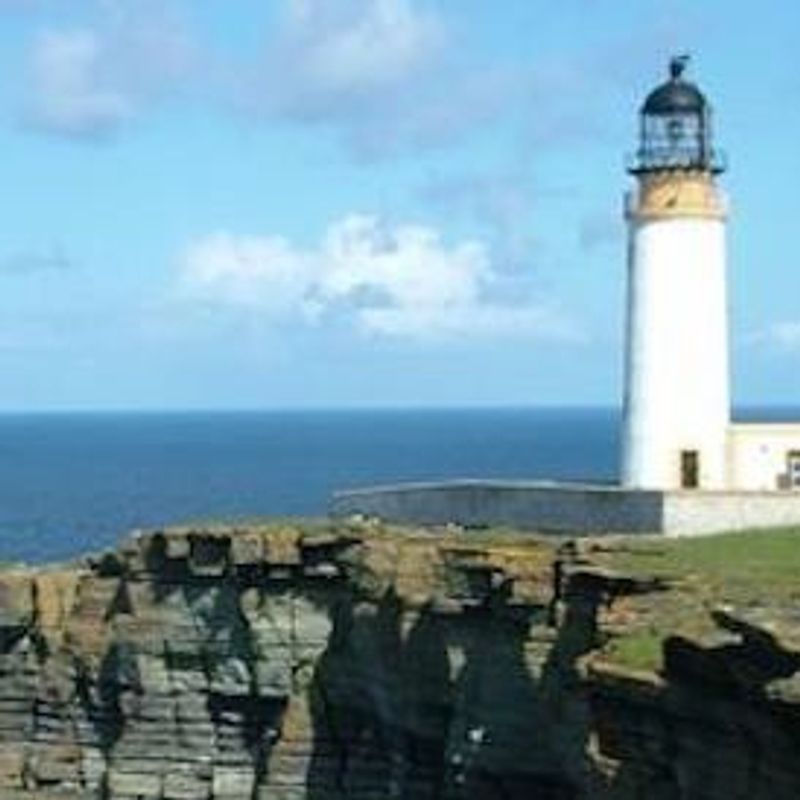 Westray

The Northern isle of Westray has a thriving community of 600; the village of Pierowall is built around the harbour.
Westray has an RSPB reserve at Noup Head, the impressive Noltland Castle, built by Mary Queen of Scots' sherriff Gilbert Balfour in the 16th century,
and a host of craft shops, pubs and cafes.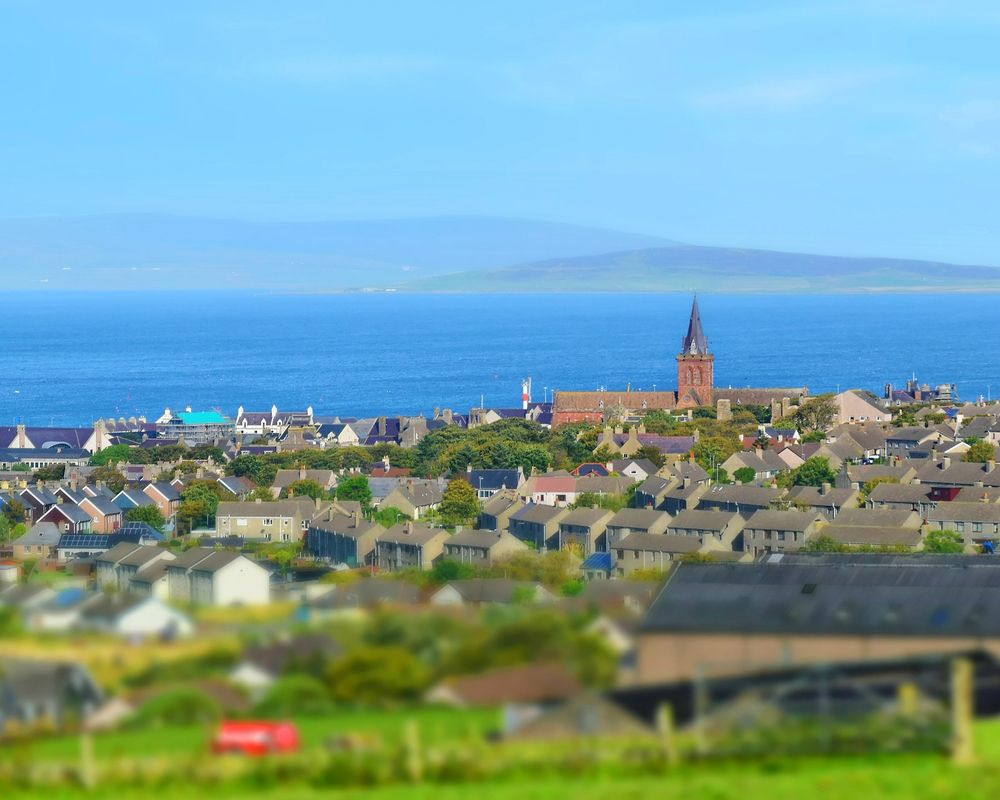 Kirkwall
Home to one of the UK's most spectacular cathedrals, St Magnus, Kirkwall was the seat of the Viking earls of Orkney and Shetland (and at times, Sutherland) throughout the days of the Orkneyinga Saga.

Today it is a small but bustling harbour town of 6,000 and the capital of Orkney.